How It All Started
I am a self taught wallpaper hanger and very good at what I do, I am a self-taught professional. I had one lesson which was my own kitchen and my step-mom helped me with it. I knew I could never afford to have it done professionally. From that point, I started wallpapering more rooms in my house and then in my relatives houses. I was getting lots of practice and learning as I went along. During that time I was working in the corporate world as a credit manager for Puritan Bennett. I did not especially like working when I had to sit all day long, and always thought about going out on my own. I was even wallpapering for my associates at Puritan Bennett in their homes on weekends. Puritan Bennett was bought out by another company so we had 2 years after the announcement before we would be without jobs. I immediately went back to school and got my Bachelor of Business Administration Degree.
I thoroughly enjoy what I do and have become a professional. I am very detail oriented and patient. If I can't do it right I won't do it at all.
I started Cathy's Wallpapering in 1998. I mainly planned on wallpapering but in order to keep busy I also started removing wallpaper and glue; and painting walls, ceilings, and trim. Later down the road I started repairing walls and doing some faux painting. The first thing I see when I go somewhere new is the walls. I started doing more and more with walls. I expanded my work when people requested work in new areas. Eventually I was also hanging commercial wallcovering, which is a lot different than residential wallpaper. I will always try to do something new and I am always looking at new ways to make walls beautiful.
I have been wallpapering since the 90's and people always think it's out of style. They have been saying this since I started wallpapering. I just tell them it has never gone out of style. The patterns have changed. There is wallpaper out there for everybody's taste. My husband use to work with me and helped repair walls and install lights. He passed away in 2003. My youngest son Chris is now my right hand man. He is also doing additional work on the side regarding exterior work and out of town painting and hanging commercial wallcovering.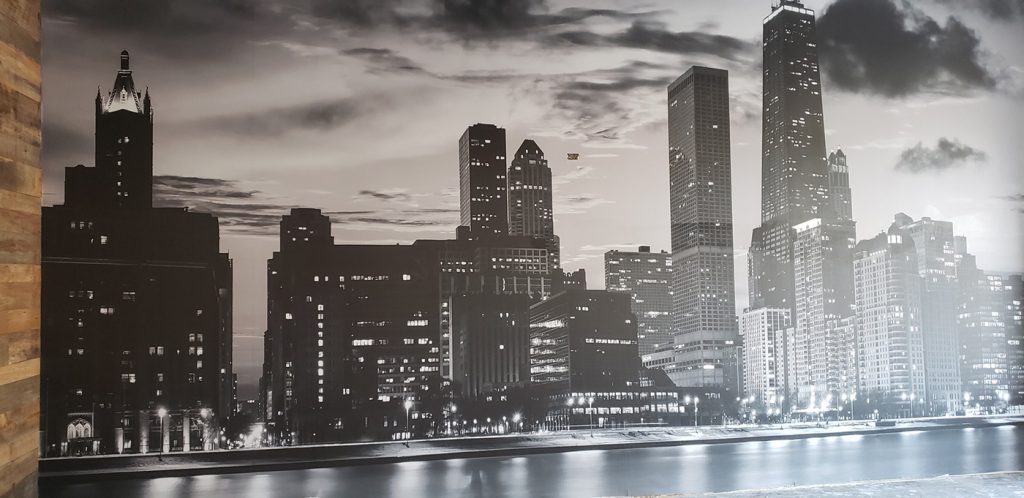 I am a small company that get a job done, small or large. We do not contract any work out. We do it all ourselves. I can't say I haven't had some rough times. We could hardly keep busy in 2005, 2006 because of the economy. But a lot of my customers never threw my card away and when they were able to afford to have more work done, would always call me back. My clients love my work and I'm always looking for ways to expand and improve.